Riverside Connects! Citizens, Commerce, Community & First Responders
Riverside residents enjoy excellent relationships with police and fire departments with events like the National Night Out a big draw for the community. This close-knit and collaborative community supports the police and fire departments and the support is mutual. 
City of Riverside Police Department
Riverside residents enjoy a great relationship with the police and fire departments. The National Night Out, the Bike Safety event along with annual outreach programs with the school district promotes a community spirit and mutual support between the residents and Riverside Safety Departments.
The City of Riverside is a full-time professional police department serving over 25,000 residents, local businesses and visitors.  The Department responds to an average of 27,000 calls per year, with support from the victims advocate and a canine unit.
1 Police Chief
2 Police Majors
4 Sergeants
4 Detectives
18 Road Patrol Officers
1 Canine Unit
In addition to the sworn officers, the Police Department also includes the Records Clerk, Property Room Technician and the Victim Advocate.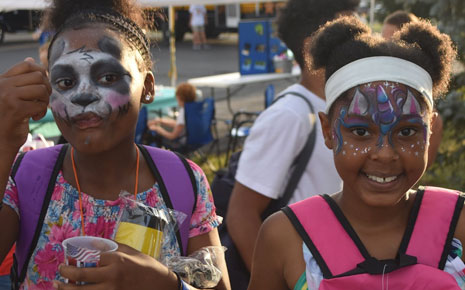 The Police Department hours are Monday-Friday from 8 a.m. to 4 p.m.
You may contact the Police Department at:
937-233-1801, option 1
police@riversideoh.gov